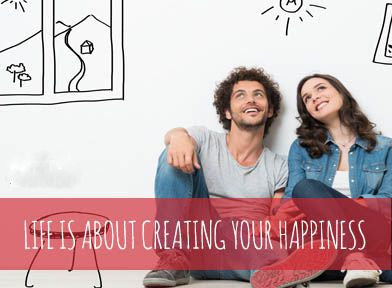 November 01, 2014
Black Friday is one of the biggest shopping days of the year, and CARAFINA® wants to reward their customers with some of the biggest deals on Jewelry and Accessories on the Internet.
CARAFINA®, one of the most recommended retailers of furniture, home decor, and men and women's fashion has today announced they will be offering huge discounts to celebrate Black Friday.  The sale will be available for new and existing holiday shoppers on 25 November 2015. 
The company, which was founded in 2008, has become known for their fabulous jewelry products for both men and women. They provide top quality and unique jewelry that would make a perfect present for both men and women for special occasions or everyday wear. As well as their range of fashion items for men and women, they also sell home décor products that can transform any living space. All these products will be available at discounted prices this Black Friday, making holiday shopping even more attractive.
CARAFINA® (http://www.carafina.com) has become the retailer of choice for men and women who want to look great on any occasion. With their top brand fashion products for clothing and accessories and their exclusive designs, men and women can feel like a celebrity any day of the week.
Black Friday will be the perfect time for new male customers to experience the fashion accessories available at CARAFINA® and for existing customers to purchase their favorite brands at much lower prices. Accessories for men available include Bomber Redwood Polarized Sunglasses, Dylan Compact Trifold Leather Wallet with ID Window, and top quality cufflinks that will make any shirt stand out.
There are also lots of accessories available for women to treat themselves, which include: Amanda Gold Clutch, which is a must sort after Leather clutch with wrap around strap.  Closes with a snap closure and contrast lining. Also available is the Bomber Redwood Polarized Sunglasses, the perfect product for a woman to wear to look like she is on the London Fashion week catwalk.
Mari Lavin, CEO, CARAFINA® said, "We always make sure we provide top quality products at the best prices. However this Black Friday will allow holiday shoppers to get even better deals and to see why we have become one of the most recommended retailers for home decor and fashion products that stand out."
Quality is more important than quantity to CARAFINA®, and that is why they carefully select each and every single product they sell. They want to make sure they provide their customers with best products from fashion to home decor for the best prices without comprising on quality, giving their customers a wonderful shopping experience.
For more information about CARAFINA® and to shop the entire collection this Black Friday, please visit the website: http://www.carafina.com
Contact Phone #: 888-359-7770
Contact Email: contact@mycarafina.com
For further media information, interview or comment requests, samples and images, please e-mail contact@mycarafina.com
Media Contact
Company Name: CARAFINA®
Contact Person: Media Manager
Email: contact@mycarafina.com
Phone: 888-359-7770
Country: United States
Website: http://www.carafina.com