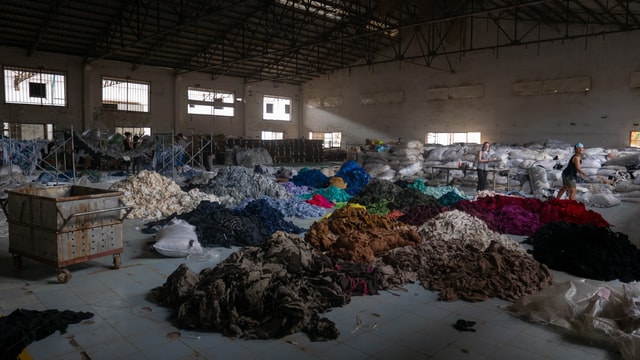 March 18, 2022
CARAFINA™  ... Beauty Refined and globally conscious

When CARAFINA® first began over ten years ago, our relationship with our customers first started within their personal space, your HOME.

Your home is your oasis; it's your welcome center for guests, the neighborhood hangout for friends, and your bit of respite from the daily grind. Give your home something special that keeps people coming back and helps you wash away the cares of the world as you settle in with your family; bring home CARAFINA™.

CARAFINA™ is a California-based home décor, activewear, and personal care company that also focuses on fighting the threat of climate change and discourages consumer habits that negatively affect our planet.

At CARAFINA™, we are committed to partnering with companies that combat climate change and develop items that are up-cycled, organic, and reusable, to do our part to protect our environment.

Among the products available, CARAFINA™ is proud to offer responsibly made and upcycled aprons, linens, organic towels, and personal care items that are cruelty-free.

We feature environmentally conscious products made locally in the United States, with recycled materials such as the loveliest denim napkins, table runners, and aprons made from upcycled denim jeans. Our partners within the United States have sourced and manufactured organic hand and bath towels, made from bamboo and other organic products.

Do you know the fate of the clothing manufactured by the fast fashion industry, clothing we all own that is bursting from our closets? Over 50% of fast fashion clothing will end up in landfills. And that while people bought over 60% more clothing items twenty years ago, we are keeping our clothing less than half the time.
The lifecycle of a piece of clothing has been reduced while the costs to the environment continue to unfold. Fashion trends change quicker than your Wi-Fi connection at a trendy café bar. What does that mean for our earth?

More "trash" in our landfills. More fuel and aviation fumes in the environment, as fast fashion is transported from one side of the world to our local ports and then large trucks transport containers of mass-produced t's and garments to your local distributor, then to a retailer or warehouse.

How can we help? Besides donating rather than trashing items, CARAFINA™ is gaining a small percentage of kind manufacturing with more responsible methods. With a line of bespoke t-shirts, for example, items are created just for you. It's not sitting on a dusty shelf until you purchase it.

CARAFINA™ is proud to use the on-demand production model where an item is made to order, creating less waste than conventional manufacturing. By finding other solutions instead of resorting to fast-fashion manufacturing, we partner with consumers to help lower emissions, reduce waste in our landfills, and reduce industrial water pollution caused.

CARAFINA™ has been impacted by the global supply shortage as most economies in the past two years. How have we sought to keep our family business running without buying into the cheaper fashion trends? By looking to locally sourced products as much as possible.

Did you know that over 90% of fast fashion brands manufactured internationally are not paying their workers a living wage? The price cuts for clothing made by fast fashion may be easier on our wallets, but that cost is being passed onto our planet two to three times over in damages to our earth, air, and quality of life. We believe in empowering consumers with knowledge and action items.

What can you do today?

Visit our blog post at https://www.carafina.com with our top nine action items that you can do this weekend.

We believe that by offering a level of customer service that is genuine, provides a learning opportunity and by listening and responding to our customers' needs, we will continue to succeed as a company. Our CARAFINA™ products are designed for people who look for meaning and beauty in every detail of life.