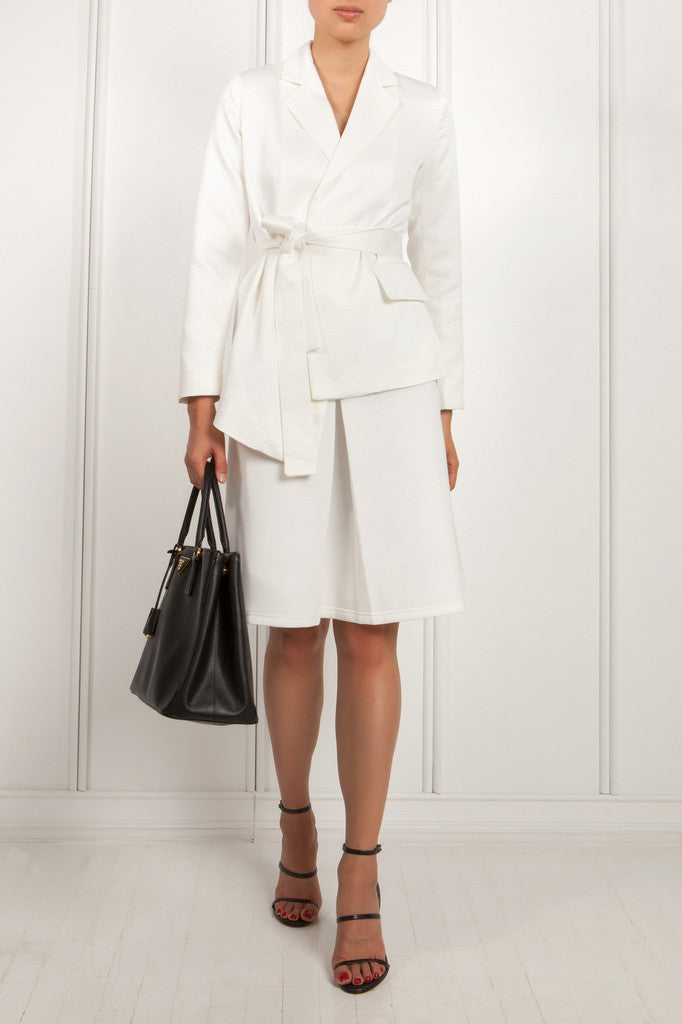 November 06, 2008
What if I tell you it is possible for you to become an expert at styling your clothings utilizing the perfect jewelry every time, can you trust me?
Well, prepare yourself to enhance your inner fashion model potential!
You know that I am a fashion enthusiast and an ardent believer in making use of everything you wear strategically as a tool, particularly in the corporate world. Jewelry is a vital part of the picture.
There are plenty of inspiring and regal bits of jewelry for sale in the market giving you enormous styling options. The secret is always to discover which pieces add the greatest finishing accents to your outfit.
Listed here are five jewelry tricks and tips, so can be a fashion icon in your own right:
Each piece should add value to your clothes. As Coco Chanel suggested, "Before leaving the home, a lady should stop, look into a mirror, and take away one piece of jewelry." It's great advice and still is valid. In addition, it is recommend checking to see if you wish to add another piece of jewelry before you go out – over-accessorizing and under-accessorizing are typical jewelry bloopers. Simply because it is pretty or sentimental does not always mean you really need to put it on with every outfit and simply because you're a straightforward critical professional doesn't mean you can't play with your jewelry.
Each piece should be proportional to the human body frame and facial features. The key to your success with every outfit is always to control where the 'eye' goes. When done well, the main focus remains on 'you' and what you're wearing complements this goal. Jewelry can support or divert this objective together with measurements of every individual piece or perhaps the overall jewelry layout plays an integral role. As an example, layering necklaces can style an outfit provided that the web effect will not overpower your persona. Be aware of the size of your necklaces too – you will not want to make your neck short.  Do not do this. When you're in conversation with a customer whose eyes are fixated in your earrings and not in your eyes, the chances of him understanding you fully is lessened. A striking cuff bracelet that are the most perfect accessory to your shift dress but you should ensure that the cuff's width will not make your arm appear shorter.
Each piece must complement your skin color along with your outfit. It's so essential to choose jewelry that does not only look great together with your outfit, but highlights you too. Go for jewelry metals and gemstones that complements your natural skin tone. There is certainly a broad color spectral range of various hues in gold, silver, rose gold, turquoise, amethyst, etcetera. Maybe you look better in green turquoise in the place of blue turquoise or shiny yellow gold verses dark matte gold. I understand silver metal is a popular  but I like it on women who has silver gray hair. White gold jewelry with real or faux diamonds is an exception. Overall, gold tones look best on many women whatever their skin tones are.
Each piece should be occasion and outfit appropriate. Modern style rules are a lot tolerant than times in the past, even at the job. It's acceptable to put on baubles through the day. For example, a chic, sophisticated crystal necklace will be the ideal accessory for a day filled with meetings, but wearing it to offer your closing trial argument is typically not an excellent idea – the shimmer will distract instead of attract your audience. It's also essential to see the tone/vibe of one's outfit and jewelry. The key is always to ensure that the contrast support each other. Daytime floral jewelry combined with a black silk evening jumpsuit will not be pleasing, but an ornate 1920's vintage bracelet embellished with a conservative, equestrian, tweed blazer that are the most ideal contrast. Play and make use of your absolute best judgment.
Each piece should be versatile. The complete point of accessories is to stir interest to an outfit. A good jewelry buy occurs when it is not just an attractive piece, nonetheless it complements a number of your outfits. This is really certainly one of my beliefs about wearing "matchy-matchy" jewelry. Ninety-nine percent of that time period a matching necklace combined with matching earrings or a matching bracelet adds no extra value to an outfit – not only it is outdated, but visually distracting as well whereby people are focused on your jewelry rather than on you. Plus a matching set is certainly not versatile. Even although you split up the jewelry set and put it on separately, it is not adding anything new, fresh or exciting to your everyday outfits. Noisy jewelry even offers its limitations. I usually recommend noise-free jewelry especially at work and because you work nearly all week long, this limits its value to your outfit.