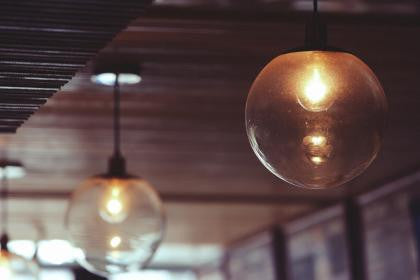 December 18, 2015
If you are short on time, but still want to update or refresh your home or living space, try some of these great DIY projects that can be done over a weekend.
Instant Mudroom
If you have a busy entryway or hall, organizing it can make a huge difference in its appearance.
A well-organized back or front entry help you maintain your household order and spiff up the appearance of your living space. Start with a bench which can serve as a focal point and a place to put on shoes and boots. Add some individual cubbies underneath or overhead and each family member has their own spot to store gloves, scarves, and other personal items. Place a boot tray underneath to collect all the mud and drips. Add a washable rug to help soften the effect. If you want, you can even paint the area in a pretty color that lends the space its own personality.
Spruce Up The Front Door
One of the best ways to improve the appearance of your home is to enhance the curb appeal. There is no need to change out the front door unless you want to make that investment. You can simply paint it an eye-catching colour and add some new lights and porch accessories. Modern drop lighting adds personality while a simple vinyl adhesive can add a house number that appears to be etched into the glass. Add a new brass knocker and some pretty planters for a hint of colour. Place a pretty welcome mat with colours that pull it all together in front of the door.
Rehabilitate Old Chairs
If you want a fun, quirky new bench, take three old chairs and turn them into something special. Scour thrift shops and flea markets for old chairs that are still sturdy, but which may have rotted or missing seats. Choose chairs with some character and which are all the same height. Take off the chair backs and set them aside. If there are arms, remove these as well. Save all screws. Line the chairs up in a line, side-by-side leaving a few inches of space in between. Measure the length from the first chair to the last and then add four inches. Measure the depth of the seat. Next, cut a piece of wood to those dimensions. It is recommended to use wood at least 1 1/4 inch thick. Mitre or sand the edges and then stain or paint the plank.
Allow the plank to completely dry and then place it on the three chairs. Center it and mark where the screw holes line up on the chairs. Drill holes where the plank is marked and put the plank back on the chairs and align the holes. Trace all the way around the chair leg or dowel. Drill a hole about 1/2 inch deep where you marked the dowel. Do not drill all the way through the plank. Apply wood glue to the chair dowels and then press the plank down onto the dowels. It should fit tightly. Screw the back of the plank onto the chairs. Place a weight on top of the plank until the glue is dry, usually overnight.
Redo The Porch
A porch can be the perfect place to spend a relaxing afternoon or even take a nap. Turn your porch into an open-air extension of your living space with these great updates. This can be accomplished with no painting or hammering, just a few well-chosen and placed accessories can make a huge difference.
Wood porches are a memorable living space.
Hang curtains on a wall-mounted, weather-resistant rod. Choose curtains which can take changes in temperature and weather. It is a good idea to use machine-washable curtains. This provides a sense of privacy for your porch. If you already have a swing, add a pretty cushion for a hint of colour and then throw pillows as accents. Add a small, durable table, either in iron or vinyl. A few pretty citronella candles in bamboo holders will not only add light but will also help fend off insects. Place a chair or two for added seating. Make sure the chairs on made from weatherproof material. To pull the area altogether, add an all-weather area rug.
Add Cabinets In The Dining Room
One of the easiest ways to add storage space is to build extra cabinets. If you do not want to take the time to build new cabinets, try using a corner cabinet in your dining room. Simply choose an unoccupied corner and paint or stain an unfinished wood corner cabinet. Either attach it to the walls or simply push it into the corner. If you paint it the same colour as your dining room walls, the cabinet will appear to be part of the original house.
Update Your Sink
Take off old faucets and add new, larger or modern to your bathroom sink. Replace your bathroom vanity with a new one or for a modern touch, remove the vanity all together and place a free-standing sink on top of a cabinet. Add a pretty mirror to make the room seem larger. Consider having a piece of mirror glass cut to fit a vintage frame. For a kitchen sink, change out a dated faucet for a new bridge faucet.
Organise Your Closet
One great weekend project is to install closet organisers. Take an inventory of the clothing you have and decide what must be kept in the closet and what can be stored. Then decide what needs to be hung, folded, and placed on shelving. Most home improvement stores sell closet organising systems that can be customised to meet your individual needs.
Stairway Gallery
If you have a plain vanilla stairway, use it to display favourite paintings or pictures. Give the walls a fresh coat of paint. If the stairs are carpeted, consider removing the carpet and refinishing or painting the steps. After all the paint dries, hanging lamps can help add brightness and provide light on the gallery. Once the walls and steps are painted and dried, hang paintings or pictures in sets to create the gallery effect.
These are several easy DIY weekend projects. Each can update and refresh your living space, adding comfort and style to your home.